Your Support is Equipping and Encouraging Thousands of Ministry Leaders Arounds the World
Sexual Integrity Leaders is driven by a passion for healthy individuals, leaders, and churches. Yet, an area where most of us experience deep wounding--our sexuality--is largely unaddressed in churches today. We believe that can and must change.
Pastors already realize how important it is for churches to teach about godly sexuality. Yet, very few have either the vision or expertise to promote these issues among the larger congregation. Even those prophetic pastors that are ready to engage deeply often don't have a ministry framework that allows them to begin the culture change needed for long-term transformation.
Through the training at our summits, resources on our website, and at pastor gatherings, we will continue to listen, learn, test, and revise until we have honed a flexible process that can accommodate various church cultures, leadership styles, and internal challenges. 
Your one-time or monthly gift of any amount will help us continue serving Christian leaders around the world with original research, leadership gatherings, new resources, and the encouragement needed to continue serving the Kingdom with truth and excellence.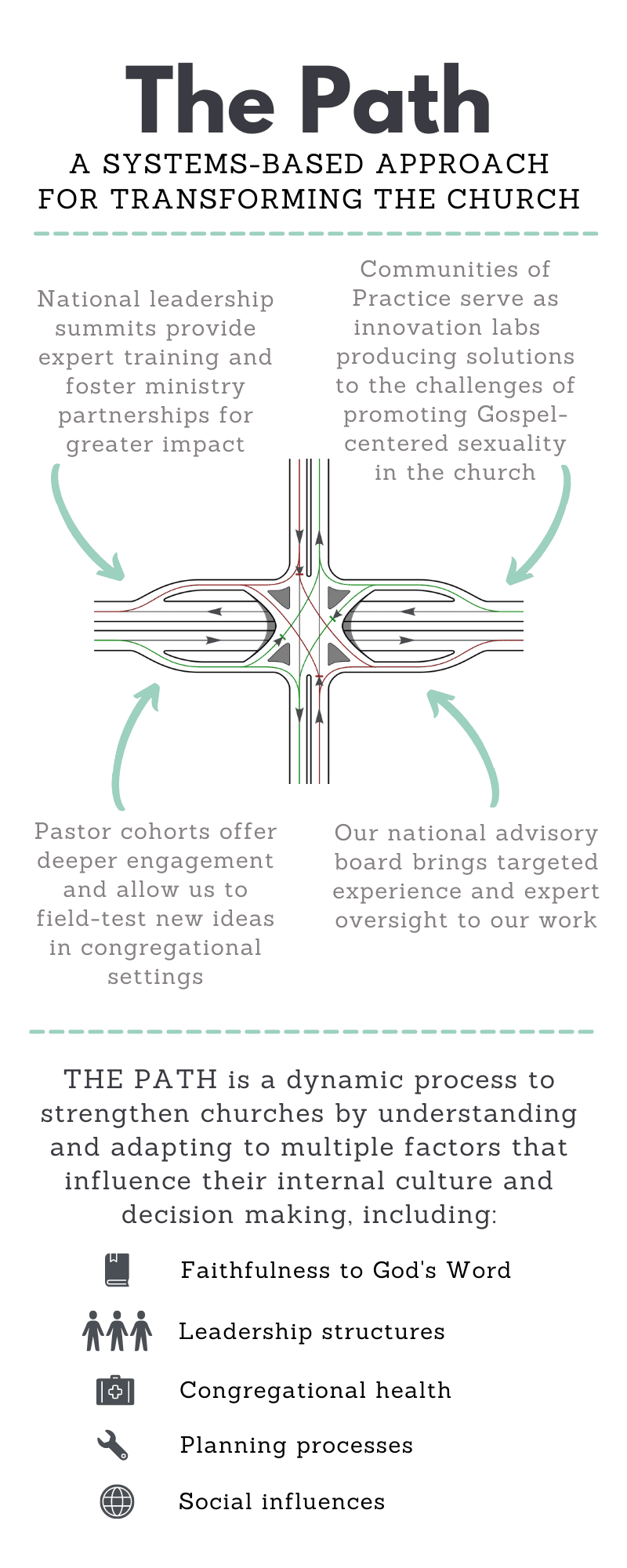 2023 Mission and Ministry Needs
$59,280 – Create remote and in-person events for pastors, therapists and ministry leaders
Annual Summit = $52,000

Pastor Cohort (pilot + monthly) = $5,600

Quarterly Webinars = $840

Communities of Practice = $840
$22,250-$29,000 – Develop change model to help the churches become places of safety, support, and healing
The Path (develop change model) = $3,500

Sexual Integrity Church Assessment (expert help + staff hours) = $18,750-$25,500
$6,460 – Develop digital products and resources to equip and support ministry leaders
Web Redesign + Survey = $2,400

Newsletter 2x/month = $3,360

Affiliate Model (development + ongoing) = $700
$2,310 – Continually gather feedback, conduct research, and plan for future
Advisory Board (development + ongoing) = $2,310
Checks can be sent to: Sexual Integrity Leaders P.O. Box 353, Omro, WI 54963-0353
Sexual Integrity Leaders, Inc. is a 501(c)3 non-profit corporation. All donations are tax-deductible according to law.
Thank you for your vital support!