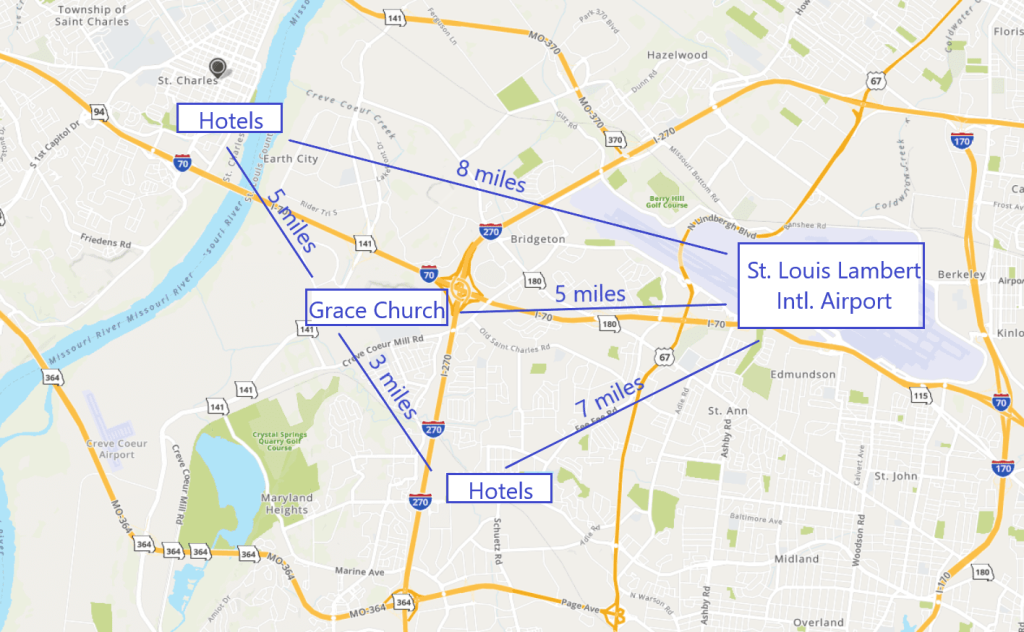 The closest airport to the Summit is St. Louis Lambert International Airport.
There are no shuttle services between the host church and the airport or between the church and the hotels. Renting a car or using Uber or Lyft services will be required for out-of-town attendees. There may be limited ride-sharing options from designated hotels, but attendees should not count on that at this time.
We have been able to secure one reduced rate group lodging option. Our advice is to find the best hotel or private lodging option that works for you. AirBnB and VRBO are two services that offer private room and home rentals. At this point, many Summit attendees are planning to stay across the river in St. Charles, as it is close to the church and has many dining options.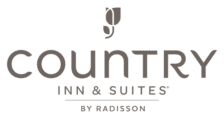 1190 S Main Street
St. Charles, Missouri 63301
(636) 724-5555
Rooms available:
2 queen beds: $109/night
1 king bed: $109/night